Hi!
I am a thought partner and sometimes partner in crime for social entrepreneurs and other actors in the social sector.
My focus is on the systems level: Which aspects of which social system need to change in order to tackle a root cause of a social problem? What are the most efficient impact strategies to achieve this systemic change? And how can you measure progress?
I love working with people who are passionate about social change. The purpose of this website is to find out if we could do something together.
I hope we will!
I work as a project manager for Ashoka Globalizer. Ashoka is the world's largest network of leading social entrepreneurs, with over 3,000 Fellows in over 80 countries. Globalizer is an international accelerator program that challenges and refines the scaling strategies of Ashoka Fellows. Ashoka Globalizer tries to avoid what many other accelerators do by default: helping organizations to grow. Instead, we focus on what the entrepreneurs want to accomplish on the systems level and help them figure out how they can achieve these goals efficiently — often without having to grow their organizations at all.
learn or discuss
Ashoka Globalizer's perspective on system change, openness, network leadership, and other ideas?
I can
send you materials, invite you to our online events, facilitate a workshop, and go through some of our materials in a call. We are always interested in spreading our ideas!
Get in touch
do an internship
at Ashoka Globalizer?
I am
always looking for people who are interested in social entrepreneurship. Eight weeks+ and strong analytical skills required. Willingness to come to Hamburg is a plus.
Get in touch
do research
on scaling impact, strategies for social system change, or system analysis in the social sector?
I can
help you specify your research question and ensure that your research project is relevant for practitioners. I can also provide access to our data and our Fellows.
Get in touch
support
social entrepreneurs as an advisor, with your network, as an investor, or in any other way?
I can
help you find a social entrepreneur who could benefit from your engagement, and connect you with other members of Ashoka who might have additional leads.
Get in touch
engage as a company
by partnering with social entrepreneurs or working with Ashoka?
Let's discuss
C&A, Mastercard, Philips and others have worked with Ashoka Globalizer to gain insights into new markets and to engage their employees.
Get in touch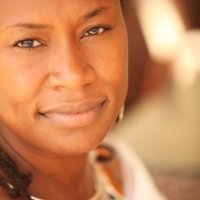 "Odin, we are going to name one of our centers after you!"Karima Grant, Ashoka Fellow and Executive Director, ImagiNation Afrika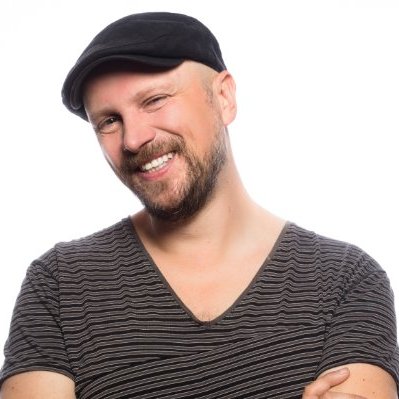 "Tremendously useful Feedback, Odin! How much do I have to pay to steal you from Ashoka?"Thorsten Kiefer, Ashoka Fellow, Founder and CEO Wash United
"I could fill a book with quotes from Odin."Daniela Matielo, Director of Network Activation, Ashoka Changemakers
Thought Partner
For social ventures and everybody else who is interested in social impact
As a member of Ashoka, a former management consultant and a social entrepreneur, I bring a unique set of skills and perspectives to the table:
Doing good
My thinking around social entrepreneurship is inspired by one of the leading organizations in the field. I am confident that I can push your thinking when it comes to "doing good".
At Ashoka, I learned to always aim for social change on a system level, and that the impact that you enable others to have can be much more powerful than the direct impact that you have yourself. As a project manager for Ashoka Globalizer, I have been supervising numerous teams who developed such strategies with social entrepreneurs from around the world.
Doing well
I was a management consultant and know the tools of the trade. These tools are invaluable when it comes to "doing well".
At McKinsey, I learned that the most successful organizations today make decisions based on sophisticated models that are backed by empirical data, and that they keep experimenting to improve on an ongoing basis. I believe that these and other principles from the business world can be applied to social sector organizations as well.
Practical experience
I have founded and worked for social ventures myself. My knowledge is grounded in practical experiences.
Small and medium-sized social ventures: I know that you have to juggle a dozen important things at once, and that your priorities can change at any time. I make sure that the thought partnership that I provide reflects these realities.
Companies with social initiatives: My perspective is informed both by what is possible in a social start-up and by my experiences as a management consultant who has worked on large transformation projects.
start
a social venture or initiative?
I can
help you define what exactly you want to change in society on a systems level, define a proper theory of change, and find an operating model that works for you.
Get in touch
measure
your outputs, outcomes and social impact?
I can
help you develop an evaluation system that is integrated into your regular activities -- both for monitoring purposes and to measure the social impact of your program.
Get in touch
improve
your approach to social impact and operational excellence?
I can
challenge you to think about alternative ways to achieve your Vision, and establish in your organization a culture of experimentation and lean management.
Get in touch
scale
the impact of your social venture?
I can
assess your scaling readiness, help you develop a strategy to achieve your Vision on a systems level, and work out an implementation plan.
Get in touch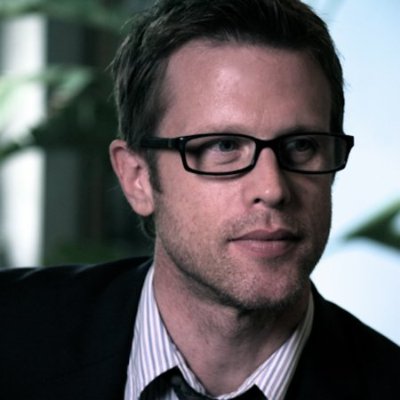 "Odin's analyses are as sharp and precise as a scalpel."Mike McGalliard, Founding President and Executive Director, Imagination Foundation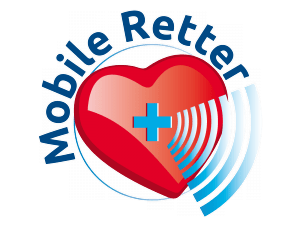 "Odin opened up a completely new perspective to our long-term strategy."Stefan Prasse, CEO Mobile Retter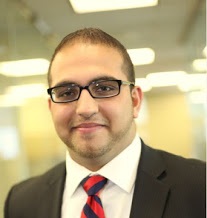 "The discussion with Odin got our heads turning quite a bit!"Afzal Habib, Co-Founder, Kidogo Early Years
I am always looking for new ideas for social ventures — and for people who are passionate about them! Here are the companies that I co-founded so far:
Building Pioneers is a social enterprise that aims to create a market for cheap and sustainably produced building materials in Bangladesh.
Awards include: Winner of enorm (national social venture competition), Finalist of Risk Award (UNISDR and Munich Re Foundation), and Social Impact Start (stipend).
clicks4charity is an online fundraising and marketing platform. It started as a student-run social venture. Since 2011, it has been run by our successors with full-time employees.
Awards include: Finalist start2grow, Finalist startsocial and Leuchtturm (national social venture and start-up competitions).
M&M Internet Services offered webdesign and hosting solutions. We founded the company at the age of 15 and stopped it in 2010 to concentrate on our studies.
have an idea
for a social venture that you would like to implement?
I can
discuss and refine the idea with you, get you in touch with other social entrepreneurs, or even become a partner in crime.
Get in touch
need an idea
to get started?
I can
tell you about my ideas for new social ventures. You can do with them whatever you like. They come free of charge and without any obligations.
Get in touch
work in affordable housing
and want to connect with other practitioners in the field?
I can
share the experiences of Building Pioneers and connect you with our partners -- both local (Bangladesh) and international.
Get in touch
Member of the Advisory Board
In addition to Building Pioneers, I am also on the advisory board of CamP Group, an international think-and-do tank led by Prof. Cameron that specializes on sports, development, and gender based violence.
I try to fulfill this role in a slightly unconventional way by representing the "interests" of social impact.
Sounds interesting? Then get in touch!
Member of the jury
I have to provide professional feedback on social ventures on a regular basis, from low-threshold competitions like startsocial and Social Impact Start up to Ashoka Fellowships and the Google Impact Challenge.
In this role, I usually focus on two aspects that tend to be under-represented in these contexts: potential for system change (over and above positive outcomes for individual beneficiaries) and empirical evidence for impact.
Author
I am preparing a number of tools to be published under a Creative Commons license.
More information will be provided soon.
CV
Project Manager, Ashoka Germany and Ashoka Globalizer
Since November 2014
Supervised numerous teams who developed impact strategies for advanced social entrepreneurs, covering social ventures from four continents
Developed a toolkit that structures this thought process and provides guidance to social entrepreneurs and their teams
Conducted an evaluation study covering the first five years of the Globalizer program
---
Thought Partner for Social Impact
Since May 2014
I support social ventures in the following areas:
Social system change
Impact models and scaling strategies
Monitoring and impact measurement
Lean experimentation and lean management
Fellow, McKinsey & Company
October 2012 - April 2014
Developed financial models to calculate how certain scenarios for the global insurance industry will impact insurance carriers
Managed and improved upon a financial tracking system for a multi-billion euro cost reduction program
Developed games and trainings to support an agile development culture at the client
Developed team dashboards for senior executives in the context of a lean transformation project
Developed a client-specific transformation management tool
---
Visiting Associate, The Boston Consulting Group
April 2009 - June 2009
Developed an online-marketing strategy for a white goods manufacturer
See the companies that I co-founded
here
.
MPhil in Philosophy, University of Cambridge
M.Phil. in Philosophy of Science, Logic, and Philosophy LMU Munich
M.A. in Political Sciences, LMU Munich
Visiting student, University of Oxford
---
During my studies, I was supported by
Bavarian EliteAcademy
German Merit Foundation
Konrad-Adenauer Foundation
Darwin College (University of Cambridge)
---